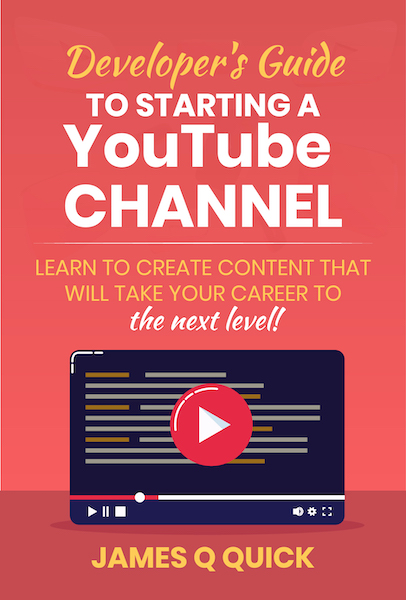 Developer's Guide to Starting a YouTube Channel
Ready to start creating YouTube videos while padding your resume, building your brand, and learning a lot along the way?
Buy for $9.99
Make Your Resume Stand Out!
Creating YouTube videos proves that you have skills that other developers don't! Let your videos speak for themselves.
1.

You're a strong communicator

2.

You have technical knowledge

3.

You can teach and lead others
What You'll Learn?
Creating high-quality YouTube videos is not something that happens overnight, but we all have to start somewhere. In this eBook, I'll share the things I've learned while running a YouTube channel for 5+ years. Here's what you can expect.
How to overcome imposter syndrome
How YouTube videos can benefit your career
What to expect (views, subscribers, etc.)
Recommended hardware and software
How to optimize your videos for growth
Tips and tricks for making money
What YouTube Has Done For Me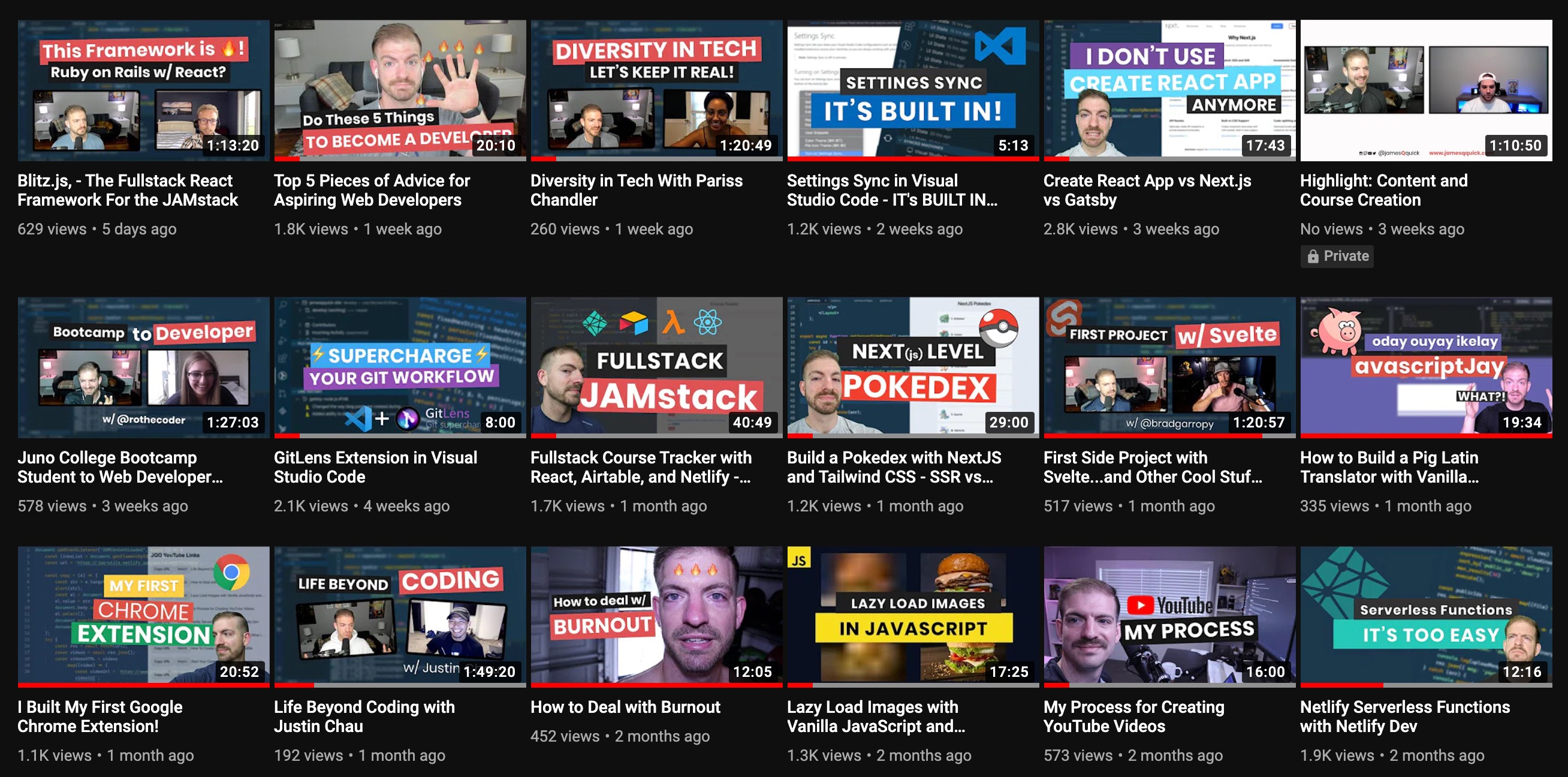 Creating YouTube videos has forced me to understand programming concepts better, learn about marketing and design, build a personal brand, and so much more. It takes a lot more than just writing a few lines of code.
You'll learn more from creating YouTube videos than you ever did watching them!
My YouTube channel is something I proudly display on my own resume as a testament to my skills, hard work, and passion. I never would have thought that YouTube would lead to so many opportunities, but I don't think the following would have been possible without it.
Developer Advocate at Auth0
Programming Bootcamp Instructor
Entrepreneur (courses, videos, etc.)
Want to break out of tutorial hell...?
BUILD THE TUTORIAL YOURSELF!
What People Are Saying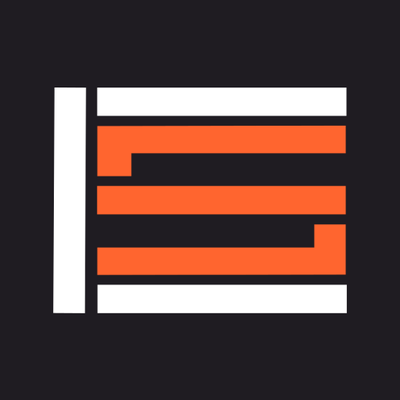 Jesse Hall (codeSTACKr)
"I believe that every developer should try to teach in some way. Be that mentoring, a blog, a YouTube channel, etc. The benefits to you are amazing! If you want a guide to starting a YouTube channel, look no further! I was given the privilege of previewing this eBook and James has provided everything you need to know to set you up for success! Don't wait. Get your YouTube channel started today!"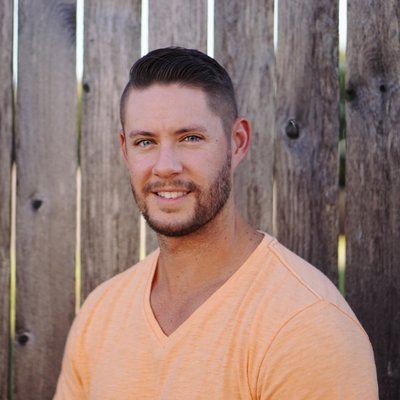 Brad Garropy
"Pressing publish on that first video is always tough, but James makes everything else so easy. He covers everything that took me over a year to learn in this short book. From gear, to content, to monetization strategies, you'll have what you need to create a successful YouTube channel!"
FAQs
What's included?

Your purchase includes the entire ~50 page eBook with lifetime updates. You will also get access to an exclusive Q&A stream where you can ask your own follow up questions!

How do I login and view the download?

You can login at learn.jamesqquick.com. Use the login button in the top right.

Other questions

Feel free to reach out in chat or send me an email at me@jamesqquick.com.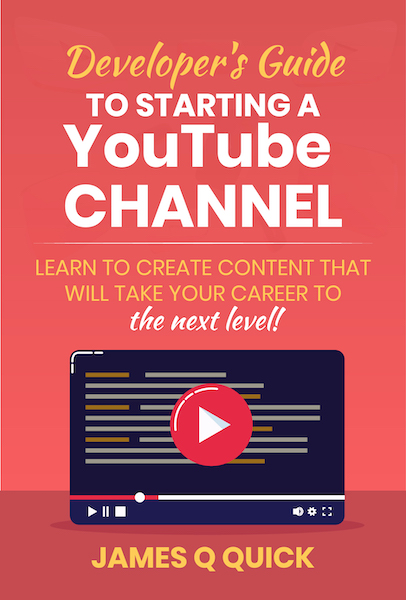 Take Your Career to the Next Level!
Ready to start creating YouTube videos while padding your resume, building your brand, and learning a lot along the way?
Buy for $9.99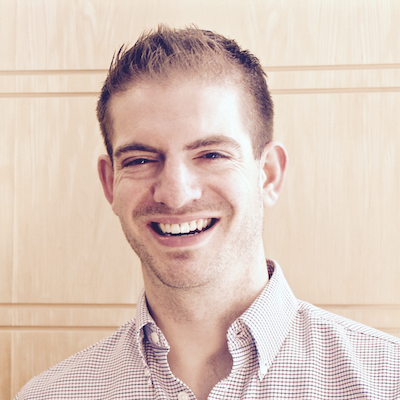 Hi, I'm James!
I'm a developer, speaker, and teacher with a passion for web development, design, and developer tools. I have taught tens of thousands of students online/in-person and am excited to share with you.
In my spare time, I run a YouTube channel, play co-ed soccer with my wife, spend time with my dogs, and can solve a Rubik's cube in under two minutes.